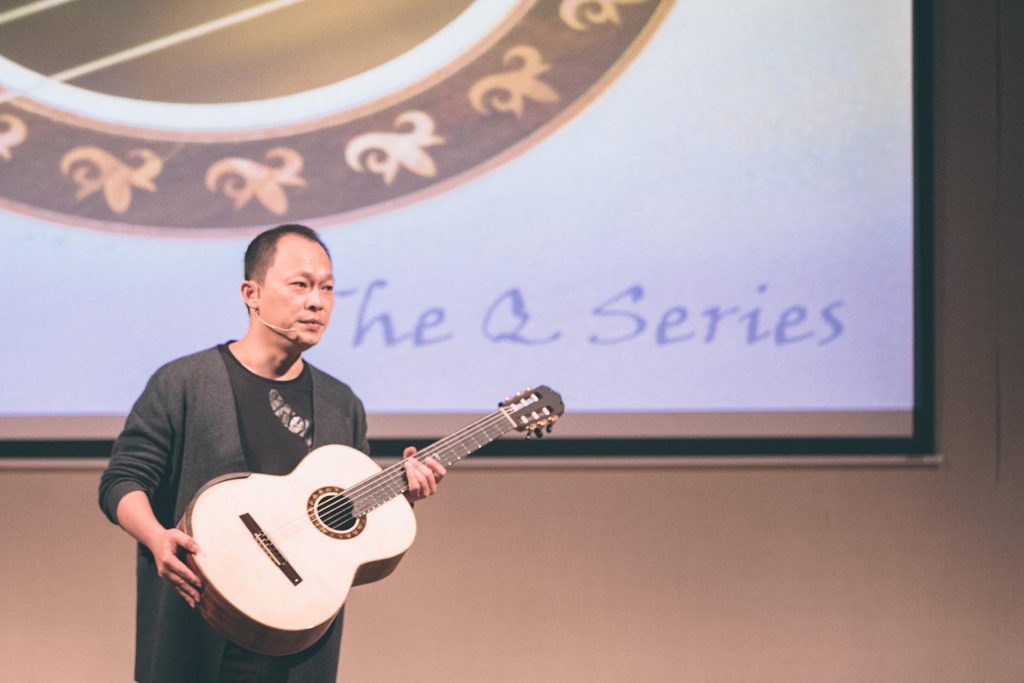 The Q Series launch.
We're excited to announce a range of new Classical Guitar, Q Series has officially launched.
L. Luthier Q Series Classical Guitar have been correlative with a 'modern' tone, characterized by revealing , well-defined notes that resonate distinctly in relation to each other to create a efficiently transmitted into tonewood vibration, the net result being a guitar with greater volume, and faster string response.
Q Series's Lattice Bracing structure is inherently stiff both with the grain and across it, the tonewood can be made much thinner and still be strong enough to resist the string tension, thus substantially reducing the total weight of the top.
With a body that's slightly bigger than the traditional classical guitar, Q Series produce a dramatically bigger or more compact sound.
The combination of Lattice Bracing and Side Sound Port, L. Luthier Q Series Classical Guitar helps the player to hear the true sound of the guitar is producing. The sound port directs a portion of the guitars true sound to the player. The results are truly amazing! It is like having your very own personal sound monitor built into the guitar. There is a discernable gain in sound hole projection, as well as a 360 degree sound gain around the player.
One of the notable decorative elements of this L. Luthier Q Series Classical Guitar is a unique wood-inlaid rosette. The design of the rosette is inspired by flower elements were an inspiration from the Iban(Sarawak) traditional motif.