Adwin first picked up the guitar at the age of 15, and started composing when he was 17. Playing the guitar has become his beloved companion, and he has since dedicated a great amount of time and attention into research and designning of guitars. Majoring in guitar with a minor study in vocals, he also released an original single "Sky".
In the midst of building his guitar brand, he decided to incorporate the term "Luthier", which meant makers of guitar. This definition inspired him to create guitarist-centric designs, hence the birth of L.Luthier.
Brainchild of founder Adwin Lai, L. Luthier was brought to life in 2009 alongside a team of craftsmen/ makers. They specialize in handcrafting a series of guitar with the best interests of the guitarist in mind.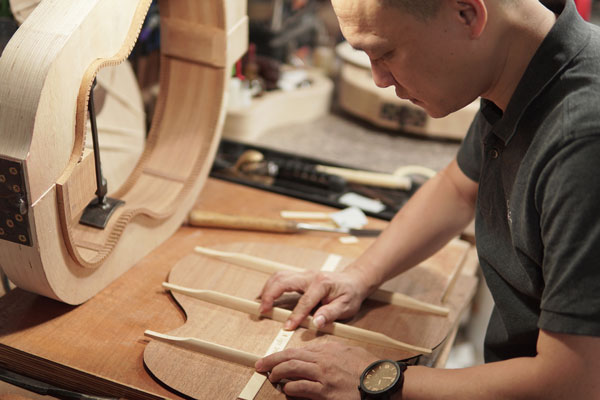 The Endeavours And Milestones Of a Decade
L. Luthier gained its first international exposure in 2013, participating in exhibitions in China, Russia, Europe and America. The brand has collaborated with local European partners to launch the "L.Luthier Guitar Festival And Competition", and was the sponsor for the Russian Guitar Festival.
"What started as a project with the aim of making better guitars, has brought me to the northern hemisphere where it widened my horizons and enabled me to connect with international makers and hobbyists. Enriched by the insights and experiences, it inspired me to make further improvements to our guitars."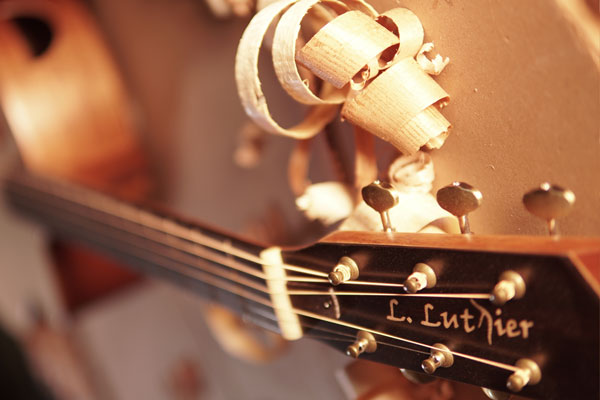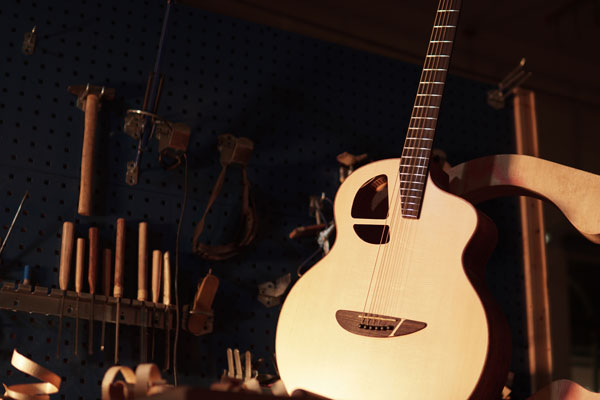 It Is a Guitar That Will Make You Fall In Love.
2016 was a cornerstone for L.Luthier, as the label dove deep into research and development. Founder Adwin had the thought of giving the brand a distinctive identity of its own, which marked the birth of the exquisite line of guitars. Going to great lengths in research and design, L.Luthier remained true to their core of innovation and creativity, placing great attention to the satisfaction of guitarists.
What L. Luthier wishes to give its customers, is so much more than just a "good guitar", it is a guitar that will make you fall in love.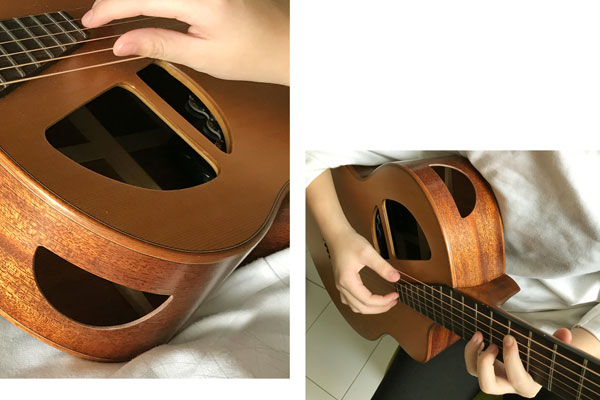 The innovative design of L. Luthier guitars introduces new possibilities by designing an additional soundhole direct at the guitarist, providing the guitarist with a truly unique musical experience.   
And it enables the guitarist to immerse in their music entirely, achieving satisfaction and excellence. 
Kinder/Softer on Your Fingers
Beginners often end up with having sore fingers when they start learning how to play guitar and having to give up their passion later on. Having that in mind, L. Luthier designs its fingerboard to provide greater comfort for seasoned guitarists and beginners.
Let your dreams take flight while owning this special guitar.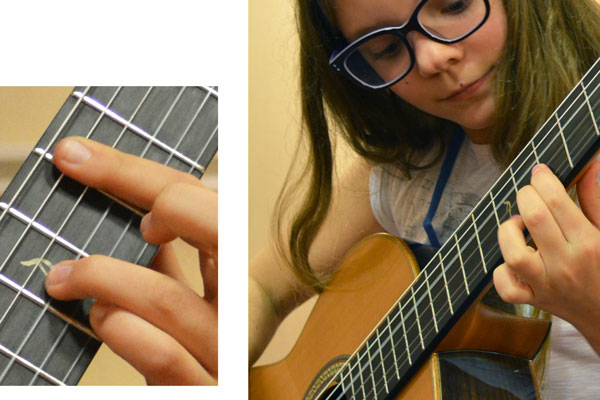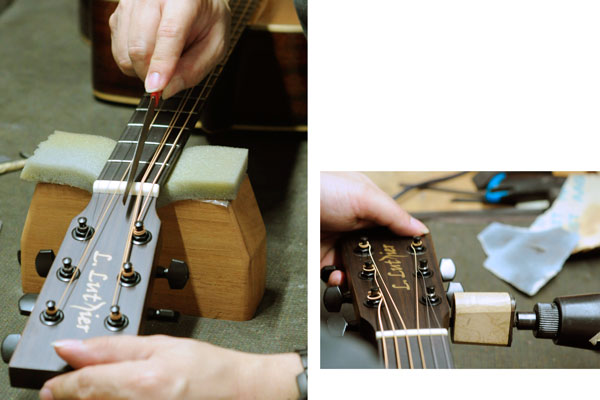 A Good Guitar Keeps The Passion Going
How precious and beautiful it is to have a passion that accompanies you through every phase of your life. L. Luthier understands what that means to every guitarist, and have produced guitars with exceptional warm and bold tones that are bound to woo your audiences.
From a beginner to an established guitarist, its series of guitars are truly among the best in their class. Guitarists can perform freely with L.Luthier's series.
To give guitarists a peace of mind, L.Luthier also provides exclusive maintenance and care services for customers, keeping your guitar's condition at its best.
L.Luthier offers you FREE shipping service for all Malaysia customers (except solid top guitar ship to East Malaysia).
Lifetime Setting Warranty
Every guitar includes Lifetime Setting Warranty and 1 year Limited Warranty including machine head, manufacturing defects, exceptions and more.
Support Maybank & Public Bank instalment plan that allows you to convert your purchase(s) into smaller instalment payment.