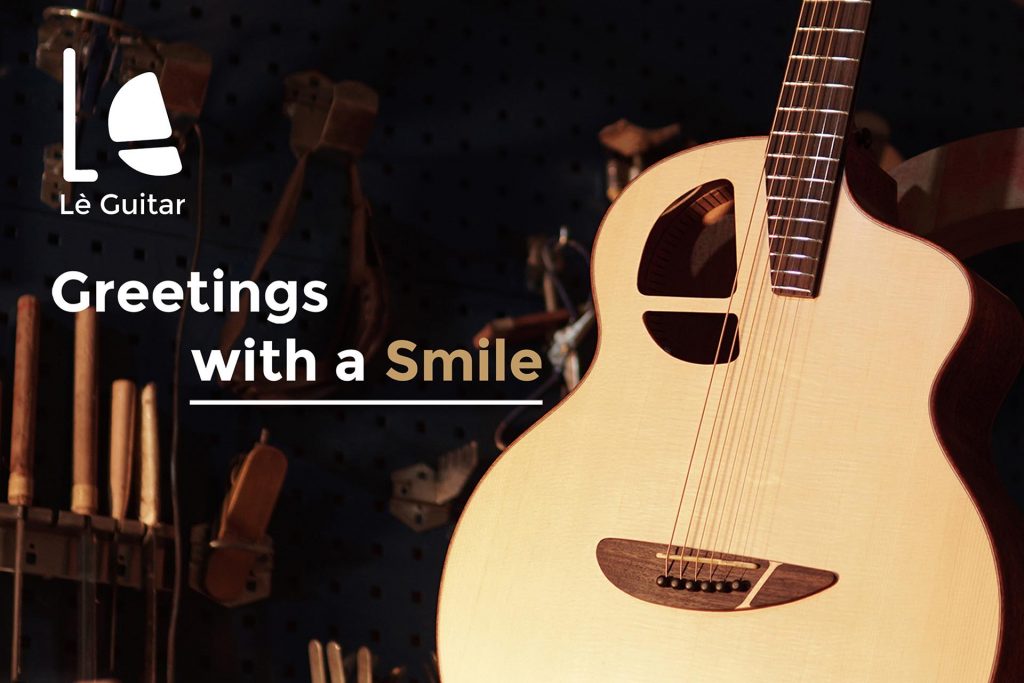 Love to Play, "Lè Guitar" Series
Coming From the Sharing of Joy
L.Luthier cares not only about the quality of their guitars, but also the emotions of the guitarist. After two years' of research and development, the all new "LE" guitar was created, developed with an intention to share joy with both the guitarist and his listeners. The clean and simple design on the body looks like a smiley face, as if it is sending greetings just based off of its unique looks, and putting smiles on the faces of those who looks at it.
Sound Design
The sound hole is unconventionally placed on the LE series. Technically, there are three sound holes, with the main purpose of directing the sound towards the guitarist to achieve higher sensitivity during rehearsals or performance. The reverberation of the sound produced is different from that which is heard by the audience, and it becomes, undoubtedly, the highest form of reward for the guitarist playing the guitar.
While celebrating a ten-year anniversary milestone, Lè Guitar was born just before our 10th Anniversary, to completing a decade of innovation and hard work.
We believes that the delicate differences between every guitar brings about different feelings, and the meaning of music lies in the loving search and resonate with other.
Thanks to the presence of friends, artist and everyone who witness the growth of L.Luthier on the Lè Guitar Launching Ceremony.
Never Perfect, Always Better.